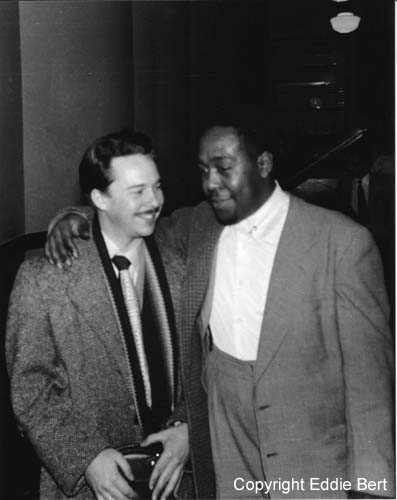 Eddie with Charlie Parker 1950
The Band That Never Was
"In 1950 I rehearsed with another band at Nola's organized by Gene Roland as a feature for Charlie Parker. It was an enormous band with eight saxes, five trombones, eight trumpets and four rhythm but Gene was like that-he liked to be different. It became known as The Band That Never Was because it never worked, just rehearsed."